Chapman Alarms Inc.
Serving Southwest Alabama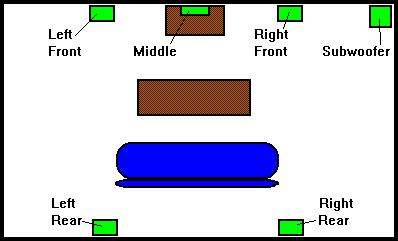 A professionally installed home theater system can take your movie and television experience to a whole new level. From the subtleties of background sounds, to the boom of an explosion in your favorite action adventure, to the music of your favorite musical; you will not believe what you have been missing. We can bring the theater to you.
Not only do we have experience in design and installation of burglary detection, fire detection, closed circuit TV, and other industry specific systems; but we are very knowledgeable in the field of Home Theater. We carry the best equipment: Denon , Infinity , Sonance , JBL , and Yamaha; just to name a few. Small satellite speaker systems offer you a huge sound in a very small, discrete package. In-wall speaker systems blend nicely with their surroundings and the high quality with which they reproduce music and movie tracks will amaze you.
In our industry, we specialize in running wire so that it is unseen and unobtrusive. Let us design and install a quality home theater system for you.

251-275-3321